OUR STORY
---
We believe a true craft brewery brings people together to celebrate milestones, sunshine, food, winter and of course, one another. 17th Avenue is iconic for just this reason; bringing people together in good times and bad.
In the early stages of our city, the area we all know as the Beltline was called the No.5 Trolley Line. It proudly carried all the hard working Calgarians that shaped our city into what it is today.
Our goal at Trolley 5 is to continue to bring the community together through great food, beer and friendship. We are dedicated to our craft and we can't wait to share it.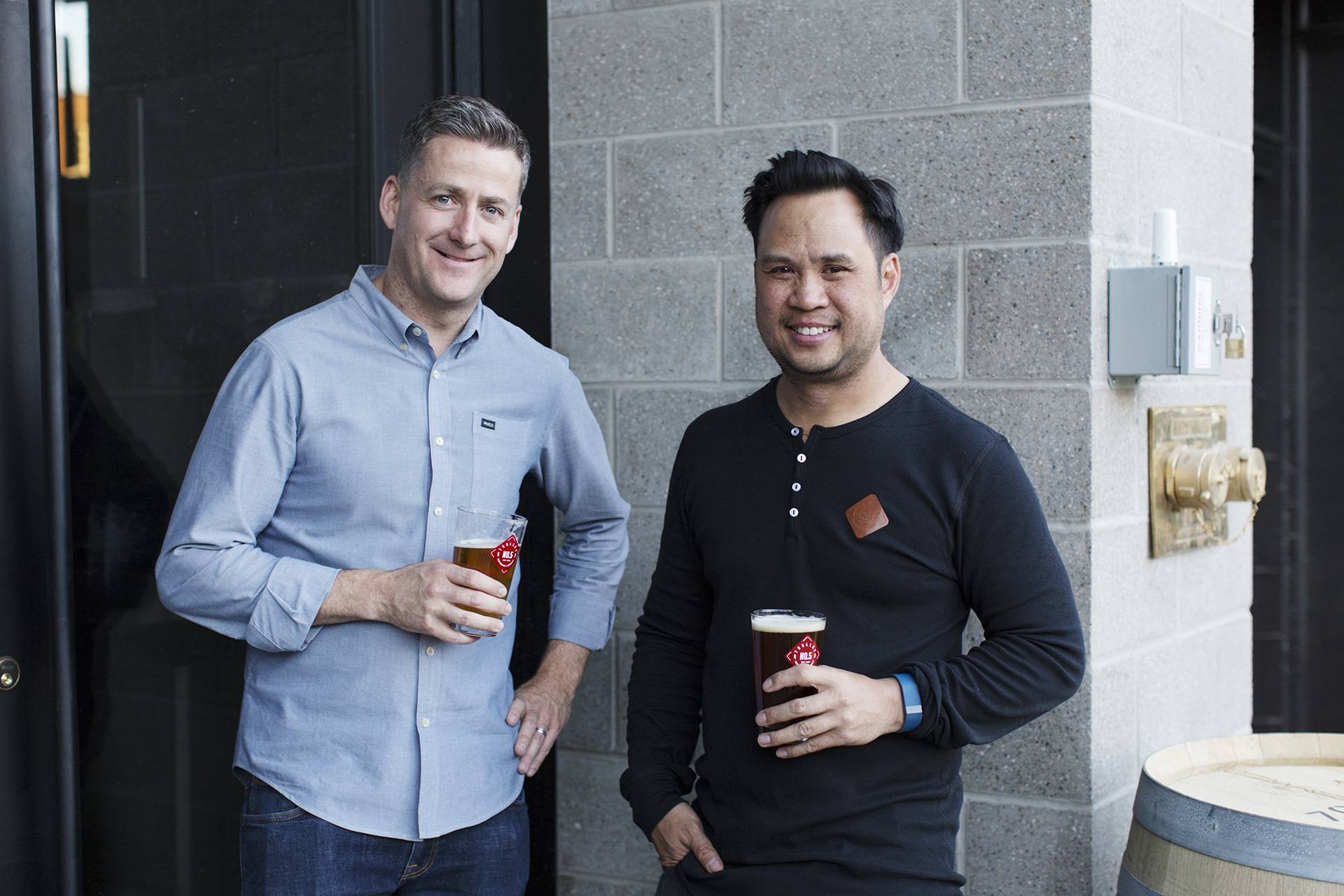 PJ L'Heureux & Ernie Tsu
Owners
Owners, PJ L'Heureux and Ernie Tsu, were born and raised in Calgary and have more than 50 years of combined industry experience.
PJ began brewing beer at home in his parents basement at the age of 17 and at the age of 16, Ernie lied about his age to become a busboy at a local bar. Their love of beer has continued to grow and their dream to open a brewery has finally become a reality.
"I've always said a good beer brings people together. I have travelled the world trying beers and meeting the amazing people behind the beers. There is always a story behind the beer, and what it did for the community. I feel so fortunate to be able to share our beer with the community, and start our own story," – PJ L'Heureux.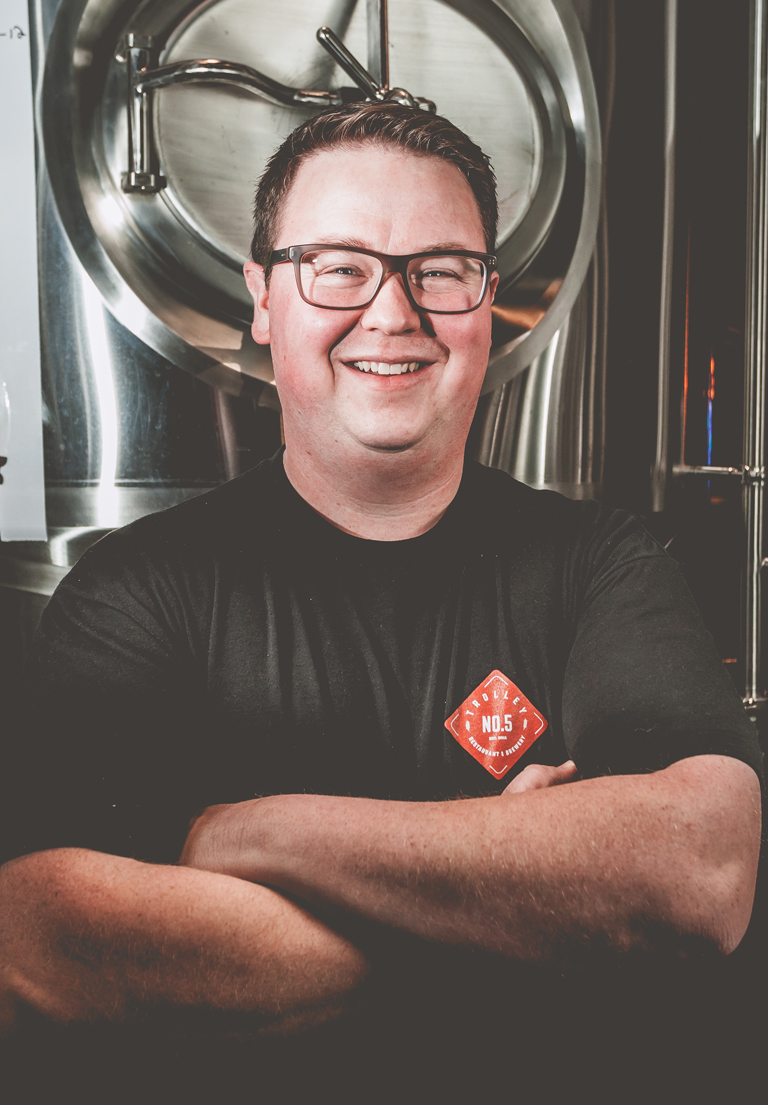 Craig Pearson
Head Brewmaster
Craig moved to Calgary in 2005, with the plan to stay for a few years…
…finish his Bachelor of Arts Degree, followed by an after degree in Education then move home to Grand Prairie. Funny how things change.
By the end of his first school year he thought about pursuing a trade, and Brewing Beer was his trade of choice. He was fortunate to land a position with Brewsters Brewing Co. In Fall of 2007, Craig stepped back from his post secondary career and started working full time in the Brewery, continuing to perfect his craft. In the spring of 2014 he became Head Brewer at Brewsters Brewing Co, followed by Brewery Manager.
With 10 years of experience Craig has had the good fortune of working with, educating, and training a number of individuals who are now leading the way at local Calgary breweries.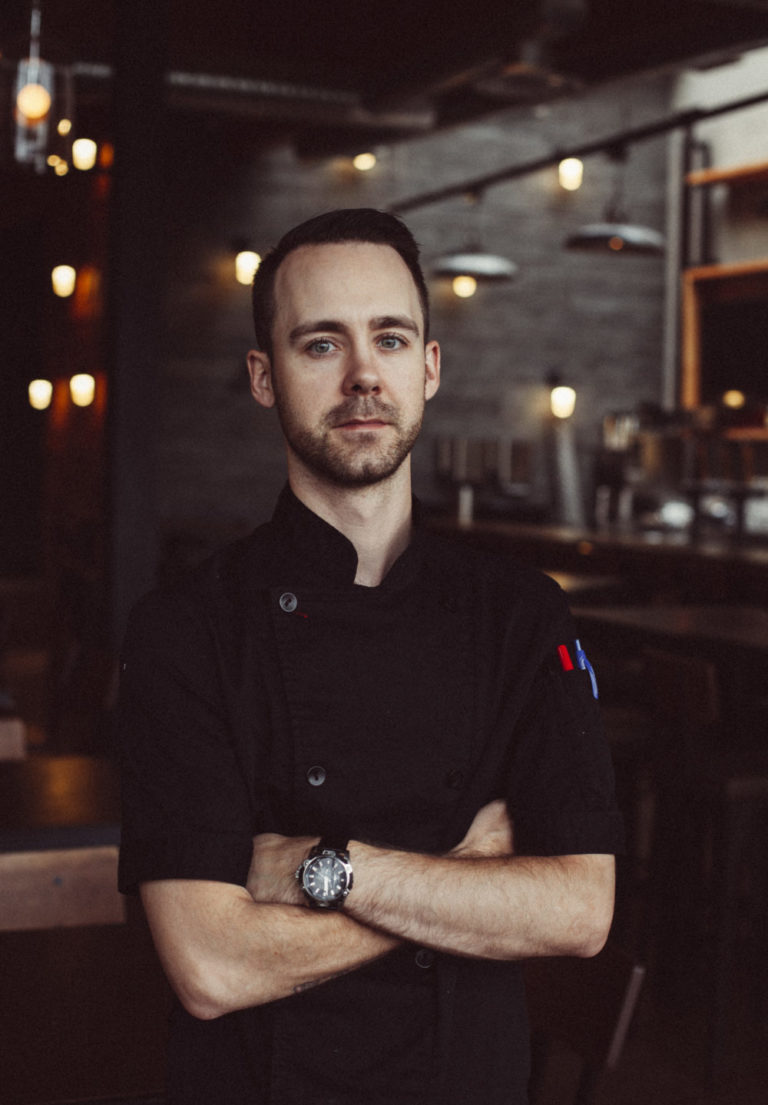 Myles Learning
Executive Chef
Myles Learning started his culinary career at 12 years old as a dishwasher…
However, his appetite for working in the kitchen began even earlier as his father taught him the significance of learning how to cook and the importance of always using fresh and unique ingredients. Myles attended Fanshawe College in London, Ontario and graduated with two diplomas in culinary management. Coming back out west, his culinary journey awarded him the Kananaskis Golf & Country Club Rookie Employee of the Year award, multiple BBQ awards and the honour of being featured on Food Network Canada "You Gotta Eat Here." Settling down in Calgary, Myles has developed a passion for fresh southern comfort food.